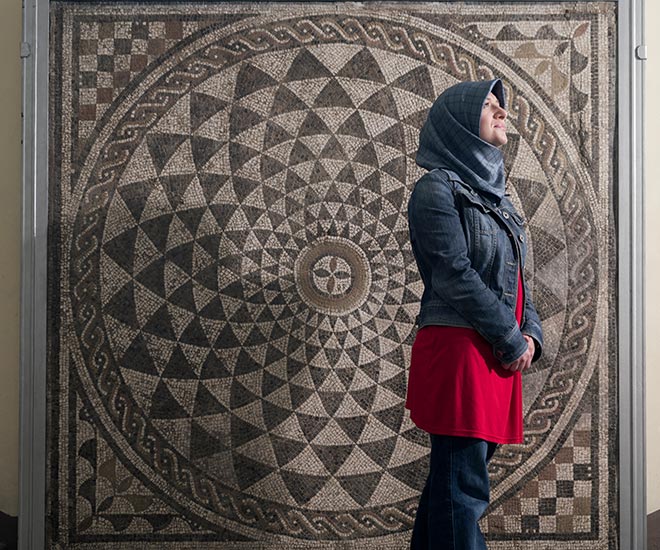 EDINA DJANA
NA ODJELJENJU ZA PRIRODNE NAUKE ZEMALJSKOG MUZEJA BIH OD 2007. GODINE.
"BILO JE LIJEPO DOK SE NORMALNO RADILO. SVAKI ČOVJEK VOLI DA RADI I ZARADI PLATU ZA SVOJ POSAO, ALI DANAS JE STANJE JAKO DEPRESIVNO. IPAK, NADAM SE DA ĆE SE SITUACIJA PROMIJENITI. MISLIM DA JE ZEMALJSKI MUZEJ PREZNAČAJNA INSTITUCIJA ZA OVU ZEMLJU DA BI SE DOZVOLILO DA DALJE PROPADA."
AT THE NATURAL HISTORY DEPARTMENT OF THE NATIONAL MUSEUM OF BIH SINCE 2007.
"IT WAS NICE WHEN WE WERE WORKING NORMALLY. EVERYONE ENJOYS WORKING AND EARNING A SALARY BUT RIGHT NOW THE SITUATION IS VERY DEPRESSING. STILL, I HOPE THE SITUATION WILL CHANGE. I THINK THE NATIONAL MUSEUM IS TOO IMPORTANT OF AN INSTITUTION FOR THIS COUNTRY FOR THEM TO ALLOW IT TO KEEP FALLING APART."