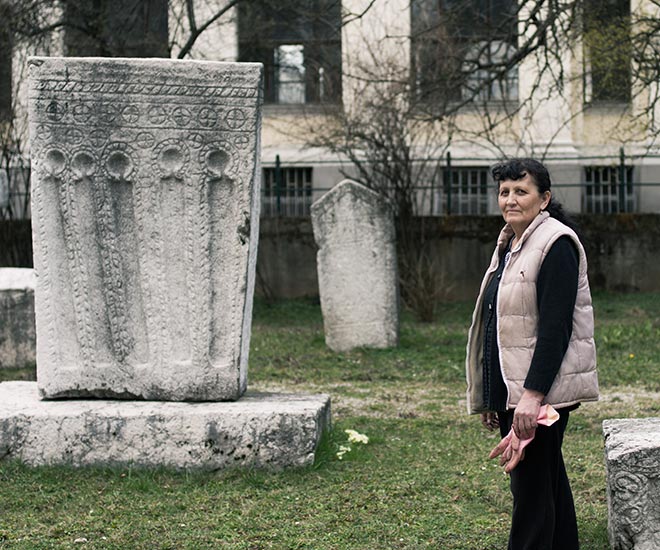 ĐULA KERIĆ
HIGIJENIČARKA NA ODJELJENJU ZA ARHEOLOGIJU ZEMALJSKOG MUZEJA OD 1995. GODINE.
"JA STRAŠNO VOLIM OVAJ MUZEJ. JEDNOSTAVNO, KAD MI DOĐE TAJ DAN KAD SAM DEŽURNA U MUZEJU, JA SAM SRETNA. DŽABA ŠTO NEMA PLATE, DŽABA SVE. VOLIM OVDJE DA RADIM."
CUSTODIAN AT THE DEPARTMENT OF ARCHAEOLOGY OF THE NATIONAL MUSEUM OF BOSNIA AND HERZEGOVINA SINCE 1995. 
"I LOVE THIS MUSEUM VERY MUCH. SIMPLY PUT, WHEN I HAVE A GUARDING SHIFT AT THE MUSEUM, I'M HAPPY THAT DAY. DESPITE THE FACT THAT WE DON'T GET PAID, DESPITE EVERYTHING. I LIKE WORKING HERE."